Big Haul of Hashish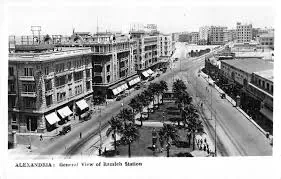 On January 16th, 1907, Wednesday's issue of the Egyptian Gazette was released. In this issue of the newspaper, on the third page, there was an article referring to a recent seize of £5,000 worth Hashish from Mr. H.C. Parkinson's home. The article was published in the newspaper next to the Government Measures column.
The article explained that Mr. Parkinson, the owner of the home, kept hearing strange noises in his house, and when he went to look around he was surprised to see a light on in his kitchen. He brushed it off and went back to sleep, but awoke to more noises. Arming himself with a loaded revolver, he went outside and stumbled over a large sack and soon realized that hashish was being landed. Mr. Parkinson rang the Coast Guard and when they arrived they found eighteen sacks of hashish around the enclosure. The selling price of this amount of hashish costs L.E. 5,000.
Mr. Parkinson's suffragee was to blame for the amount of hashish and was taken into custody. It was found that the hashish brought over was from Greece, and ten smugglers were burying it up from Mr. Parkinson's yard when it all belonged to the suffragee. Was it a random act or were the smugglers trying to get Mr. Parkinson in trouble? Was the suffragee trying to get Mr. Parkinson in trouble? No follow ups arised in the future columns, but to my understanding the sufragee is still in jail.